DC Improv Comedy School: Instructors
 The DC Improv Comedy School has a core of regular instructors, plus out-of-town guest instructors. Below are brief bios for our regular instructors.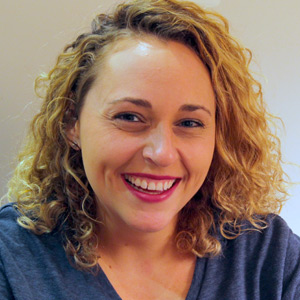 Anna Bethel (official website) is a comedy performer and teaches short-form improv in Washington, D.C. She was both the managing director and lead improv coach with ComedySportz, Washington D.C. until 2021. Anna has performed with various improv teams throughout the nation's capital. She teaches, coaches teams and individuals, performs regularly with the DC Improv and leads many customized corporate and private performances. The troupe Porkchop Volcano asked Anna to join as a permanent member in 2016, performing on stage, in video sketches and podcasts. She has a B.A. in Cinema & Theatre from Denison University and her professional improvisation training began at ComedySportz, DC in 2010. Anna's training with Kevin McDonald (Kids in the Hall) of writing sketch comedy from improv inspired the creation of varied media content. She creates podcasts and video content with fellow comics in the greater Washington D.C. area.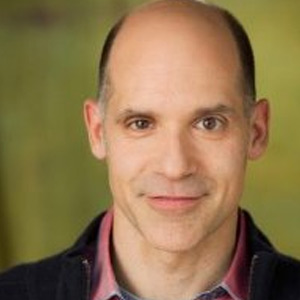 Chris Ulrich (official website) teaches classes in beginning improv, advanced short-form improv and long-form improv. He has been performing since 2003. Currently, Chris performs regularly in a number of Improv troupes including Jive Turkey, Nox, and And Scene! He has studied improvisational comedy at the Uprights Citizens Brigade and The Magnet Theater in New York, Improv Olympic and Annoyance Theater in Chicago and Los Angeles, and at the Washington Improv Theater and DC Improv in Washington. Also, he has coached and led workshops for improv troupes in the DC area.
Chris was a cast member in the DC based comedy pilot "Capital Gym," which was entered in the 2009 NexTV Pilot Competition. He appeared on Food Network's "Dinner Impossible" with Chef Robert Irvine. He also served as a consultant to Edelman Public Relations as part of its creative content team, leading creative strategy sessions to encourage new ways of thinking for Edelman client accounts.
In addition to improv training, Chris is the founder of CU in the Moment LLC, a company with a multi-disciplined approach to educating clients about body language, personal confidence, and presentation skills. Bringing a unique blend of training and collaborative experience to his clients, Chris guides and hones clients' ability to push past their personal edge to discover greater connection and confidence in their authentic voice and message be it for speeches, presentations, sales meetings, or specialty projects. He is a media consultant who can frequently be seen on GMA, CNN, MSNBC, Fox Business, Headline News, and Washington's USA Channel 9, where he educates viewers about non-verbal communication issues. Along with his work at CU in the Moment, Ulrich is a senior instructor at the Body Language Institute. He trains executives, salespeople, government staffers, lobbyists, and small business entrepreneurs to use new body language to transform their executive presence.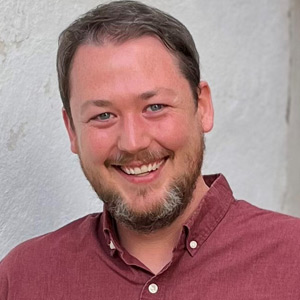 Conor O'Rourke has been performing comedy for more than 14 years. He was first introduced to improv in college, and he joined ComedySportz in 2009. Conor helped create the group Porkchop Volcano in 2013, which has performed at the DC Improv, Arlington Cinema and Drafthouse, Brightbox Theater, the Charm City Comedy Festival and more. He has extensive experience leading corporate team-building workshops and has taught introductory improv classes both the DC Improv and the Comedy Spot (in Northern Virginia). Conor still regularly performs all around the DMV.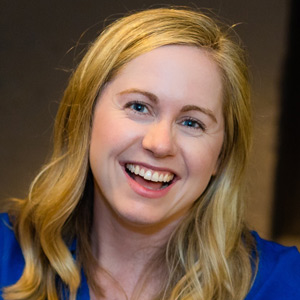 Tara Demmy (official website) is a comedian, clown, theatre artist, and instructor originally from Philadelphia. She has performed at comedy festivals all over the country, including Boston's Women in Comedy Festival with her award-winning sketch group ManiPedi. Tara has taught comedy for the past twelve years, including improv, sketch, clown, physical theatre and comedy history. She trained in improv at the Upright Citizens Brigade and Philly Improv Theater and physical comedy (commedia dell'arte, clown, bouffon) at Helikos: International School of Theater Creation (Italy). At Washington Improv Theater (WIT), Tara coaches Nox! and performs with house ensemble Uncle Gorgeous. Tara recently graduated with her PhD from University of Maryland where she researched military comedy during World War II.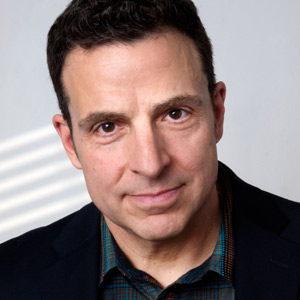 Chris Coccia (official website) started teaching stand-up at the DC Improv in 2006, but he was a regular on the DC Improv stage way before that. Friendly, funny and accessible, he has a real gift for connecting with audiences of all types. His act is a perfect combination of hilarious material and the ability to present it "in the moment." Flowing seamlessly between material and improvised interaction with the crowd, Chris is able to open the audience up as he pulls them into a shared recognition of our own human-ness.
Chris keeps a full schedule working everything from the country's top comedy clubs to corporate events to colleges. In addition, he won the 2008 Purina Pet Comedy Challenge, a national event with a $10,000.00 prize. He was also invited to be part of the Great American Comedy Festival in Johnny Carson's Nebraska hometown, put together by the talent coordinator of "The Late Show with David Letterman," Eddie Brill. He has appeared on Comedy Central, The Game Show Network, and XM Radio. Chris is also a frequent and favorite guest on several Philadelphia based radio shows.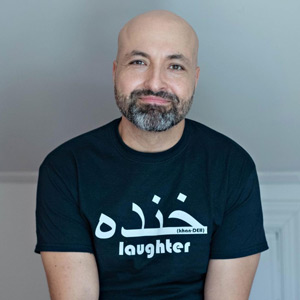 Rahmein Mostafavi (official website) charms crowds with comic timing and charisma developed during a decade of live performance. He entered the stand-up world after working as a longtime cast member of "Shear Madness," the acclaimed Kennedy Center improv/comedy whodunit. His natural joke writing ability, combined with his acting chops, have won him rave reviews in both the Washington area and around the country. He also produced events under the "Cool Cow Comedy" banner, bringing live comedy to venues in Maryland and Virginia.
Rahmein has been featured at the Laugh Your Asheville Off comedy festival, The Devil Cup, Red Clay, The Cleveland Comedy Festival, and the Cape May Comedy Festival. Rahmein has been seen on FOX, heard regularly on Sirius XM, was featured in "The Truth About Money" on PBS, and was honored to be a speaker at the world famous TEDx Talks.
Born in Iran, Rahmein moved to the United States with his family at a very young age. He currently resides in Northern Virginia. Rahmein won Comedy Kumite 4.2 (winter 2016) at the DC Improv, as well as two Kumite Tournaments of Champions (fall 2016 and summer 2021).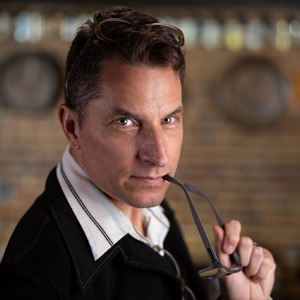 Robert Mac (official website) is a comedian based out of Washington, DC. He is best known as the Grand Prize Winner of Comedy Central's national "Laugh Riots" competition and for his appearances on NBC's "Last Comic Standing," and he has two specials on Dry Bar Comedy. Mac has been seen on the stages of the inaugural Great American Comedy Festival, the Boston Comedy Festival, Montreal's Just for Laughs Festival, and other highly acclaimed events throughout the country. A few years ago, Entertainment Business Journal ranked Mac in the top 100 stand-up comedians in the U.S.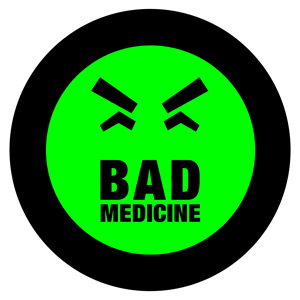 Inspired by Saturday Night Live, Bad Medicine (official website) is DC's premier sketch comedy troupe. Trained by the Upright Citizens Brigade and Second City, their comedy focuses on the absurdity of life. For more than half a decade, Bad Medicine has performed at North American festivals like Montreal Sketchfest, NYC Sketchfest, Chicago Sketchfest, and Sketchfest Seattle. They also produce award-winning short comedy films, and a podcast about the craft of sketch comedy called Sketch Nerds.