About the Show
Price: $8
When: Friday 7:30
Spotlight: The DMV's pun competition is coming back in a big way, with a special in-person event at Planet Word. Contestants and pun lovers will get to enjoy an amazing display of wordplay while hanging out in a fantastic new museum devoted to language. Whether you're competing on stage or laughing / groaning from the audience, it's going to be a great time. Tickets are available here: https://planetwordmuseum.org/events/pun-dmv-live-pun-competition/
Featuring: Host Dana Fleitman
Want to compete?
If you are interested in participating in the August 13 event at Planet Word, please let us know by completing the Google form at this link. We will notify all people who respond by July 15 about the final lineup.
About the Event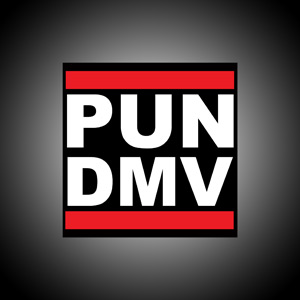 Come out and wordplay! You're invited to watch or compete in Pun DMV. The night usually features two events, based on the O. Henry Pun-Off World Championship.
In the Freestyle, each competitor chooses a punning theme, then prepares in advance a brief speech packed with puns inspired by that theme. On the night of the show, the competitors deliver their speeches on stage. We'll pick a few finalists, based on quality of puns and overall delivery. Then the audience will decide the winner by cheering. This event has around 10 competitors and participants are confirmed in advance.
The Tournament is on-the-spot punning battle featuring up to 20 people. At the start of each match, contestants get a theme. They then take turns making up puns on the spot. People are eliminated when they're stumped. The last person standing moves on to the next round (or victory)! Anyone can compete, and you can sign up during the show.
Founded on the belief that literacy is fundamental to the health of democracy, Planet Word (925 13th St. NW, Washington, DC 20005) aims to inspire and renew a love of words, language, and reading. Appreciation for the power of language fosters empathy and encourages civil discourse. By engaging people of all ages with language, Planet Word encourages visitors to both fall in love with the joy and whimsy of words and understand how vital they are to American society and to our world.
Planet Word is the world's first voice-activated museum, featuring immersive galleries and exhibits that will engage visitors of all ages in experiencing words and language from a wide range of perspectives. General admission is free.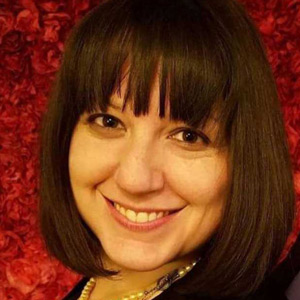 Dana Fleitman (official website) is a D.C. area comedienne who brings laughter to the joyless masses of our nation's capital through her imaginative over-analysis of everyday life. Clever and sarcastic, Dana will merrily pontificate on groundbreaking and original topics like food, driving, and her pug. Dana is the regular host of the DC Improv's PUN DMV contest and produces and hosts comedy events with Grassroots Comedy DC. She has performed at venues including the Howard Theatre, Arch City Comedy Festival, The Contemporary Jewish Museum, and She Devil Comedy Festival. She also produces and hosts themed holiday comedy shows in the District.