About the Show
Price: Tables of 2, 4 or 6. $20 per seat.
When: Wednesday 7:00
Spotlight: Live comedy is back in downtown DC! Some of the best stand-ups from the local scene are doing their thing in our main showroom, performing once again on one of the country's most famous stages. Support local talent, support local business and (most important) laugh your a** off. This is a showcase lasting around 90 minutes. Attendance is capped to comply with COVID rules and safety protocols are in effect.
Featuring: Kandace Saunders, Ryan Conner, Von Mychael, Rahmein Mostafavi and Kasha Patel
About the Comics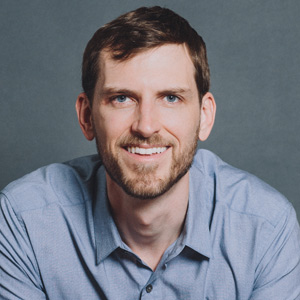 Originally from DC, Ryan Conner (official website) was a finalist on NBC's "Last Comic Standing," where judge Norm MacDonald called his first set "The best 3.5 minutes I've seen in five years." In addition to touring the country doing stand-up, Ryan is also a writer/producer for MTV's "Ridiculousness," and was a contributing writer for two seasons of TruTV's "Billy On The Street." You can hear his album "Live From An Old Prison" anywhere albums can be heard.
Kandace Saunders made her comedic debut in 2006 during a comedy competition at the DC Improv. Although, she didn't win, she didn't get booed, and people laughed. So for Kandace, that was enough to pursue a career in standup comedy. Kandace's sarcasm, and quick wit, coupled with her ability to turn life into "extremely laughable situations", has allowed her to become one of today's fastest rising comedians.
Von Mychael hails from Chester, Va. He grew up influenced by popular comics like Dave Chappelle, Ellen DeGeneres, Deon Cole, and D.L. Hughley. Mychael is a 6-time winner of the Funnybone Clash of Comics, and he has opened for heavyweights in comedy such as Damon Wiliams, John Heffron, Jon Reep, Guy Torry and Tony Woods.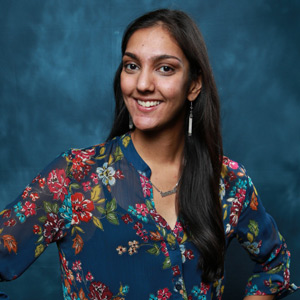 Kasha Patel (official website) fills the unknown demand of Indian female comics from West Virginia. Based in Washington, DC, she loves telling jokes about her odd upbringing and science. She hosts and produces Science Comedy shows, where only science jokes and stories are allowed, in the DC area. Some describe her stand-up as "thoughtful" while others keep their unsolicited opinions to themselves. She has performed in clubs, comedy festivals, and Chinese restaurants in cities nationwide including Chicago, Boston, San Francisco and New York City. Follow her on Twitter @KashaPatel.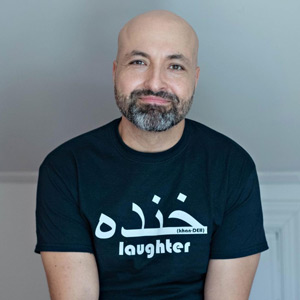 Rahmein Mostafavi (official website) charms crowds with comic timing and charisma developed during a decade of live performance. He addresses social and political topics with a combination of satirical and observational comedy, leaving audiences with a greater sense of purpose, sex appeal and the occasional leg cramp.
Rahmein entered the stand-up world after working as a longtime cast member of "Shear Madness," the acclaimed Kennedy Center improv/comedy whodunit. His natural joke writing ability, combined with his acting chops, have won him rave reviews in both the Washington area and around the country. He also produces events under the "Cool Cow Comedy" banner, bringing live comedy to venues in Maryland and Virginia.
Rahmein has shared the stage with some of the best comics in the nation, including Dave Attell, Jake Johannsen, Artie Lange, Bert Kreischer, Rich Vos, Jon Lovitz, Tim Meadows, Joe Matarese, Bob Marley, The Sklar Brothers, Jen Kirkman, Red Grant, Godfrey, Joe Torry, Kyle Kinane, Finesse Mitchell, and Maz Jobrani. He has been featured at the Laugh Your Asheville Off comedy festival, The Devil Cup, Red Clay, The Cleveland Comedy Festival, and the Cape May Comedy Festival. Rahmein has been seen on FOX, heard regularly on Sirius XM, was featured in "The Truth About Money" on PBS, and was honored to be a speaker at the world famous TEDx Talks.
Born in Iran, Rahmein moved to the United States with his family at a very young age. He currently resides in Northern Virginia.