About the Show
Price: $25 general admission
When: Wednesday 7:30
Spotlight: A true "comedian's comedian," Tony started doing stand-up right here in the District. He has influenced countless stand-ups, delivering long and unforgettable bits with a signature laid-back style that completely disarms audiences. For this weekend, he's taking over our lounge showroom and bringing along some of his great comedy friends -- come see a hometown hero at his best!
Featuring: Joe Clair, Chris Thomas, special guest TBA
About the Comics
Tony Woods is a one-of-a-kind comedic legend that is always in control of his audience. A seasoned veteran in the comedy business, Tony is recognized not only by fans but by his peers as one of the best and most engaging comedians in the business. Born in North Carolina and raised in the D.C. area, Woods kicked off his career as an original member of Russell Simmons' Def Comedy Jam on HBO and P. Diddy's Bad Boys of Comedy His playful and cool demeanor, combined with sharp and mischievous subject matter, create a show that is unmistakably entertaining at every level. A natural entertainer, Woods understands an audience and encourages them to become part of his strange world. Tony has made a slew of Comedy Central appearances, including Comedy Central Presents Tony Woods, Comedy Central USO Tour, and the Comedy Central World Comedy Tour. He has also appeared on Last Comic Standing, Showtime at the Apollo and Late Night with Conan O'Brien.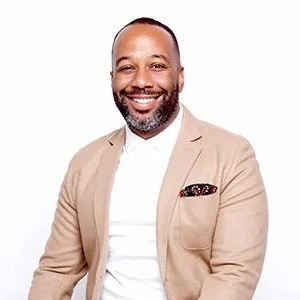 Joe Clair -- host, comedian, radio personality and on-air veteran -- is no stranger when it comes to Washington, D.C. This native of Seat Pleasant, MD was the host of WPGC's 95.5 – "Joe Clair Morning Show," taking the morning airwaves by storm and making the drive to work much more enjoyable for listeners across the DMV. Joe got his start on HBO's famed "Def Comedy Jam" before gaining national notoriety as host of BET's famed show "Rap City," where he introduced the world to hip-hop and rap super-stars.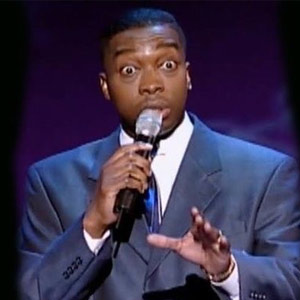 Chris "The Mayor" Thomas was BET's Original Hip-Hop 'King of Comedy,' the original host of 'Rap City' and the original host of 'The Kings of Comedy Tour' (HBO Special).