About the Show
Price: Tables for 2, 4 or 6. $28 per seat Friday, $30 per seat Saturday, $25 per seat Sunday
When: Friday 7 / 9:30, Saturday 7 / 9:30, Sunday 6
Spotlight: COVID regulations are in effect for these shows. Live comedy is back in downtown DC! Some of the best stand-ups from the local scene are doing their thing in our main showroom, performing on one of the country's most famous stages. Support local talent, support local business and (most important) laugh your a** off. This is a showcase lasting around 90 minutes.
Featuring: Winston Hodges, Christine O'Dea, Cerrome Russell, Sean Savoy, Wendy Wroblewski
About the Comics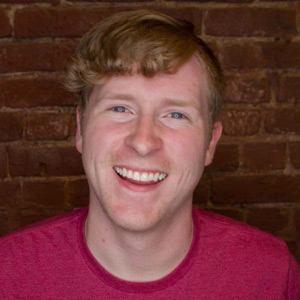 Winston Hodges (official website) is from DC by way of Richmond, Va. He is known for his southern charm and edgy wit. Winston is the host of the podcasts Host Battle, and Dead Dad Comedy Pod. You can find his award winning standup special Grieving Productively on YouTube.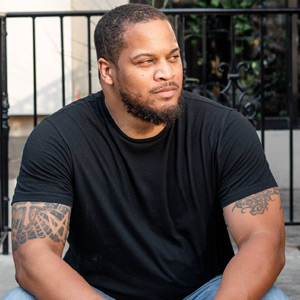 Cerrome Russell (official site), born and raised in Sumter County, Ga., started his comedy career 10 years ago while serving in the United States Marine Corps. He was first exposed to a broader audience as a cast member on the 2nd Season of BET's popular prank show Hell Date. He has traveled extensively, performing at college campuses and military installations worldwide, as well as opening for Hannibal Burress. Cerrome Russell's comedy comes in many varieties, including Off-Center, Truthful, and of course, Country. Follow him on Twitter at @CerromeRussell.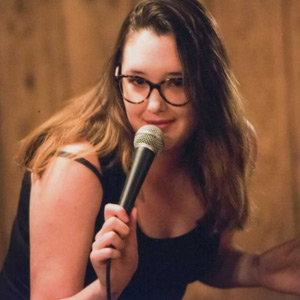 Christine O'Dea is a rising character in the DC comedy scene. Mixing an irreverent style with outlandish viewpoints, her comedy is an honest look into her life as a somewhat peculiar woman trying to traverse the obstacles of normal life. She is the co-host of the Quick Time Gals Podcast.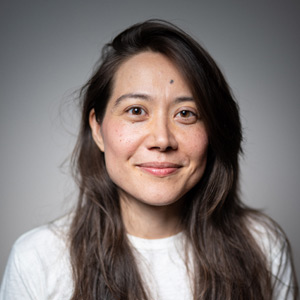 Wendy Wroblewski (official website) is a stand-up comedian and math tutor from Gaithersburg, Maryland. She performs comedy all over the Washington, DC area. She was a guest on the Cape Fear Comedy Festival, the Underground Comedy Festival, and the DC stop of the Betches of Comedy tour. You may have heard her voice as the live on-air host of the short-lived Comedy Central Radio Live on Sirius XM. She has opened for Adam Cayton-Holland, Gary Gulman, Ryan Hamilton, John Heffron, Brent Morin, Mike Recine, Chris Redd, Beth Stelling, Liza Treyger, and Bengt Washburn, and Mike E. Winfield.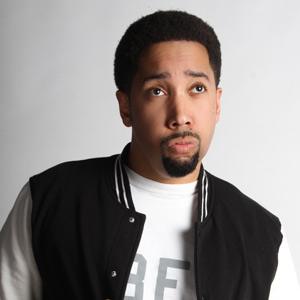 Sean Savoy is a global force for comedy. Hailing from Columbia, MD, Savoy has toured the planet from Sweden and Norway to Guam and Japan and all over the U.S. of A. with his partner in comedy, the legendary Pablo Francisco. Savoy's high-impact, rapid-fire hilarity belies his mellow mood and laidback attitude. Sean recently appeared on Gotham Comedy Live, in his television debut and electrified the crowd. Combining diverse characters with a wicked wit, Savoy can reach any audience with his timeless material, while meeting his expressed goal – to bring joy with his jokes and heal hearts with humor, all while bringing as much fun to his audiences as he's having on stage.