About the Show
Price: $20-$25 GA, $25-$35 reserved
When: Thursday 7:30, Friday 7:30 / 9:45, Saturday 7 / 9:30, Sunday 7
Spotlight: Finding success as a writer, actor and stand-up comedian, Rosebud Baker has seen her stock rise in the comedy scene. She was featured as a "New Face" at the prestigious Just For Laughs comedy festival in 2018, and she's finding more fans through her appearances on Comedy Central and through her podcasts. She's back with us this spring, headlining our main room for the second time and showcasing her brand of personal and dark humor.
Featuring: Sydnee Washington and Petey DeAbreu
About the Comics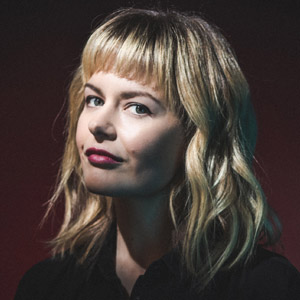 Rosebud Baker (official website) is a New York-based comedian, actress, and writer. In 2018, she was selected as a New Face of Comedy at Montreal's prestigious Just For Laughs Comedy Festival. The Village Voice named Rosebud as The Very Best of Just For Laughs New Faces Showcase, stating ''Baker's no-nonsense, wickedly dirty routine cut through the evening like barbed wire." Baker's intensely personal, remorselessly dark brand of humor stood out to viewers in the Amazon Video docu-series,"Inside Jokes" which documented her journey to the festival from auditions, to callbacks, to the showcase itself.
Since then, Rosebud has appeared on "Comedy Central Stand-up," "This Week At The Cellar," and "Stupid Questions w/ Chris Distefano." She has toured with and featured for some of the biggest names in comedy, including Amy Schumer, Michael Che, Bert Kreischer, Colin Jost. Rosebud was chosen to perform at Comedy Central's Clusterfest in 2019, and went on to write for "The Comedy Central Roast of Alec Baldwin," and to perform in "Bill Burr presents: The Ringers," as well as Will Smith's new standup series, titled "This Joka."
Her new podcast, "Devils Advocate w/ Rosebud Baker," is now available on All Things Comedy.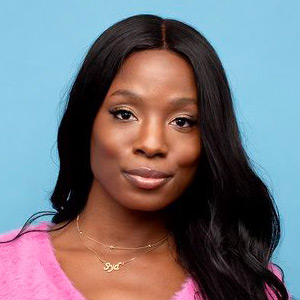 Sydnee Washington is from New York City but was raised in Oakland, Calif. Growing up with a backyard and a big wheel really has made her more approachable than most New Yorkers. She hosts a high-energy monthly Comedy show in the Lower East Side called "The Warm Up". Currently a cast member in MTV international tv show "Vidiots". Solo show "Death of a Bottle Girl" at The Duplex Cabaret Theatre.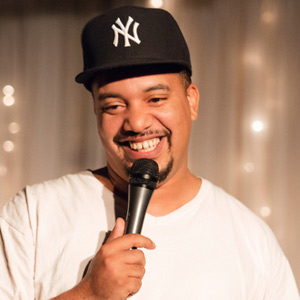 Repping the streets of the Bronx, Petey DeAbreu is a fast-rising star on the New York City comedy scene. He has appeared on Comedy Central Digital's Up-Next series and is a regular at comedy clubs all over New York City. He recognized the power of humor at an early age, using it as a pre-emptive strike to keep from getting into fights at school and around his hood. Petey loves to take crowds on unexpected journeys and believes his feel-good style cuts through prejudice and provokes laughter without boundaries.