About the Show
Price: $15 general admission
When: Wednesday 8:00
Spotlight: The Overachievers has grown into one of the top comedy shows in the country. Hosted by local favorite Martin Amini and music by DJ Bo, The Overachievers is a showcase of comedians seen on HBO, Comedy Central, and NBC.
Featuring: Rob Haze, Christine O'Dea, Umar Khan, Justo
About the Comics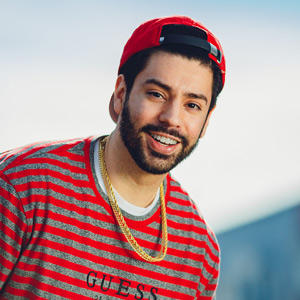 Martin Amini is a stand up comic born and raised in Silver Spring, MD. Martin recently made Thrillist's "Best Undiscovered Stand Up Comedian list" and has opened for headliners such as Trevor Noah, Jerrod Carmichael, and Hasan Minaj. Martin's stand-up material touches on what it's like growing up mixed in America coming from an Iranian and Bolivian background. You can watch Martin on "Laff Tracks" on TruTV and "Unprotected Sets" on Epix. Martin is also the producer and host of The Overachievers Comedy Show at the DC Improv and Los Angeles' Comedy Store.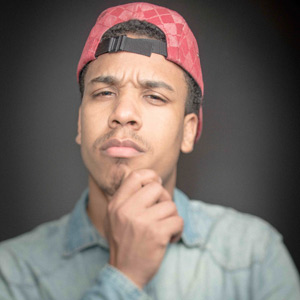 Rob Haze is a comedian from Atlanta, Georgia. He can be seen on the Tonight Show Starring Jimmy Fallon. He was on the latest season of Adam Devine's House Party on Comedy Central and the Viceland show Flophouse. Rob is cohost of the Kanye West Podcast The Book of Ye. Rob was a New Face in the 2015 Just For Laughs Comedy Festival. He was on the 9th season of Last Comic Standing. Rob is the 2015 winner of the Laughing Skull Comedy Festival. He has made appearances on HLN News Now, and can be heard as a personality on the Ryan Cameron morning show. Rob was named by Creative Loafing one of the 25 people to watch in 2015. In 2012 Rob was a finalist in NBC Stand Up for Diversity and was a part of there 2013 college tour. Starting making funny poems at college poetry nights, Rob started performing stand up while studying Political Science in college. Rob shares his gift of comedy at clubs, colleges, and corporations all over the country. Rob prides himself on bringing people together rather than tearing them apart.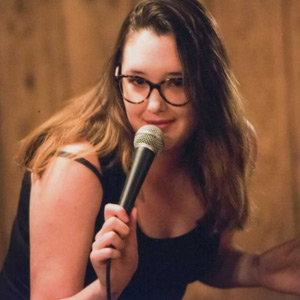 Christine O'Dea is a rising character in the DC comedy scene. Mixing an irreverent style with outlandish viewpoints, her comedy is an honest look into her life as a somewhat peculiar woman trying to traverse the obstacles of normal life. She is the co-host of the Quick Time Gals Podcast.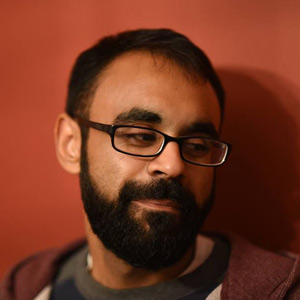 Umar Khan is a Baltimore comedian who has been performing regularly for the past 5 years. He's become a regular at clubs, colleges, independent shows, and local theaters in the Baltimore and DC areas. He has performed at the Baltimore Comedy Factory, Magooby's Joke House, Creative Alliance Theater in Baltimore, and the DC Improv. Umar has had the opportunity open up for great comedians like Todd Barry and Hari Kondabolu.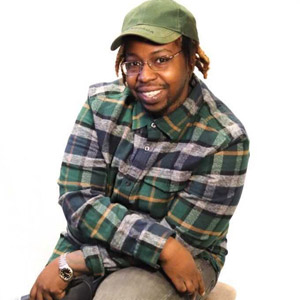 Justin "Justo" Brooks is a professional comedian and writer. His witty, energetic, and thought-provoking comedy is definitely a must see. In 2020 he won first place in 3 comedy competitions including Magooby's New Comedian of the Year. In 2021 Justo won a spot at the famous Laugh Factory by winning 1st place in the club's open mic competition. He has also opened and hosted shows for Tony Woods, Tony Rock, Erik Rivera, Rodney Perry, Dominique, and other comics seen on Netflix, HBO, and Comedy Central.