About the Show
Price: $25 - $30 per seat
When: Thursday 7:30, Friday 7 and 9:30, Saturday 7 and 9:30
Spotlight: Born and raised in Long Beach, Calif., Jesus Trejo was named one of Variety's Top 10 Comics To Watch 2017. A regular at the Comedy Store in Los Angeles, Jesus recently released his first hour special on Showtime, and he can be seen in the Netflix hit series "Mr. Iglesias." He was even the star of AARP's first feature-length documentary, about taking care of his parents while pursuing comedy. He's back to headline at the DC Improv for a third year in a row!
Featuring: Bridget Geiran and Ayanna Dookie
About the Comics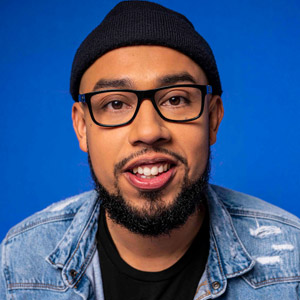 Jesus Trejo (official website) is one of the fastest rising names in the stand-up comedy scene. Born and raised in Long Beach, Trejo's first hour stand-up special, "Stay at Home Son," recently premiered on Showtime. He can be seen recurring as the role of Mr. Trujillo on the Netflix series "Mr. Iglesias," and in roles on "Alone Together" (Freeform) and "Teachers" (TV Land). Jesus is also the host of "Tacos Con Todo," the newest web series from Complex/First We Feast ("Hot Ones") in which he navigates the LA taco scene with celebrity guests. Jesus was named a Variety Top 10 Comic to watch at JFL in 2017, and is a paid regular at the Comedy Store in Los Angeles.
Ayanna Dookie is the 2014 winner of The She Devil Comedy Festival in New York City. She also earned a spot in the semi-finals of NBC's Stand-Up for Diversity and a finalist in the New York Underground Comedy Festival Emerging Comics Competition. She has appeared on Comcast-on-Demand, and helped Magooby's Joke House earn the record of having The Longest Continuous Stand-Up Comedy Show in the World, contributing 2 out of the 82 hours of jokes. Ayanna continues to offer too much information about her personal life, performing throughout the country.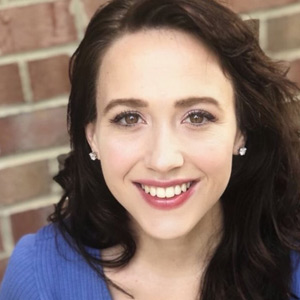 Bridget Geiran is a stand up comedian based in New York. Her material is clever, silly, dark and, at her mom's request, not very dirty. Bridget fell in love with stand up because she grew up with six siblings and likes that she gets to have a microphone and make everyone listen to her. Bridget performs all around the D.C. area.