At the request of the artist, patrons for these shows must present proof of full vaccination against COVID-19 or a negative COVID test result (no more than 72 hours old) to be admitted to the venue. "Proof of full vaccination" can be either a completed vaccination card with the final dose given at least two weeks earlier, or a readable photo of your completed card, saved to your phone.
About the Show
Price: $35 general admission early show, $75 general admission late show. All customers in attendance will also get a pass for a 2022 DC Improv show.
When: Friday 7:30 and 10:15 (countdown show)
Spotlight: Say hello to 2022 by partying with us! The amazing Gina Brillon headlines, and we've got two shows to choose from. Whichever show you come to, you'll get a free pass for a 2022 show at the DC Improv. And for the "countdown" show, we'll throw in a champagne toast at midnight, a fruit / cheese / cracker plate and party favors. About your headliner: Gina Brillon picked up a lot of new fans with her recent appearance on "America's Got Talent," but she's no stranger to the spotlight -- her Amazon Prime special "The Floor is Lava" was a big hit in 2020, she has made the rounds on late night TV and she toured the country with Gabriel Iglesias. The Bronx native is bringing her good-natured attitude to the nation's capital!
Featuring: Kevin Dombrowsi and James Goff
About the Comics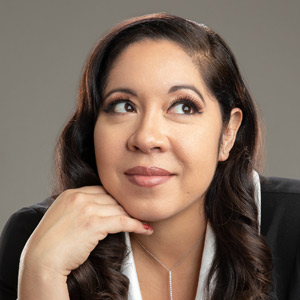 Gina Brillon (official website) was born and raised in the Bronx, New York. The Puerto Rican actress, comedian, writer (and new mom!) has been a standup comic since she was 17 years old. Her 1-hour special "Gina Brillon: The Floor is Lava" won a Gracie Award and is available on Amazon Prime Video, along with her first special, "Pacifically Speaking." Her half-hour special "Easily Offended" was one of the top shows from the Entre Nos franchise on HBO Latino, and streams on all HBO Digital Platforms. She's made appearances on HBO Max's "HA Festival: The Art of Comedy," Comedy Central's "Live at Gotham," E!'s "Chelsea Lately," 'The View," "Late Night with Seth Meyers" and "Jimmy Kimmel Live." You have seen her on "Kevin Can Wait" on CBS and "The Conners" on ABC. In 2012, she became the first (and only) Latina winner of NBC's Stand up for Diversity Showcase. The following year, she was a "New Face" at the Montreal Just For Laughs Festival. Gina is a singer, published writer, and poet. Her pieces have appeared in the New York Post and Daily News, among others. In 2019, she was featured on Gabriel "Fluffy" Iglesias' "Beyond the Fluffy Tour" - hitting 46 cities around the US. Currently, Gina and co-host Katherine G. Mendoza dole out advice on their podcast "Mess In Progress: The Homegirls Guide to Self-Help."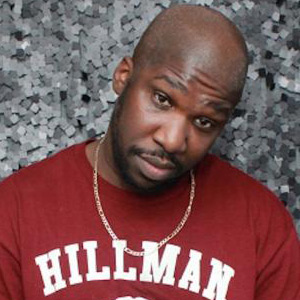 Actor, comedian, and writer James Goff was born and raised in the South Bronx of New York City. James has demonstrated the unique ability to bridge the gap between any audience, and connect with them on a level that makes them feel they've known him for years. Not only has he worked with the best in the business, James Goff's TV appearances include Netflix's Iliza Shlesinger Sketch Comedy Show, Tru TV's Laff Mob's Laff Tracks, Gotham Comedy Live & The Today Show. When he's not headlining around the world, James is speaking to at-risk youth about overcoming life's obstacles. Demonstrating that dreams are limitless.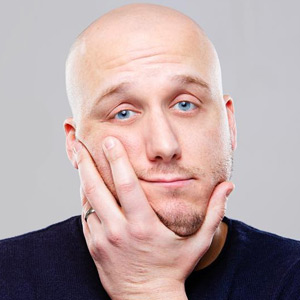 Kevin Dombrowski is a standup comedian that constantly finds himself in the wrong place at the right time for comedy. A regular around the New York comedy circuit, Kevin has been seen multiple times on The Artie Lange Show on DirecTV, Comedy Time TV, and The Wendy Williams Show. Kevin has been cast in a reoccurring series of Geico SportsNite Commercials, entitled 'The House Of Fans' as the 'Yankee Fan', circulating on SNY and other networks; as well advertisements for Wix.com, StubHub, Radio Shack, and the Google App. A regular on SiriusXM with shows like The Dean Obeidallah Show and The Raw Report, Kevin has also been heard on numerous popular podcasts like Artie Lange's Uncensored Podcast, Bob and Sheri's Oddcast, and The Journey Podcast with Carlos Mencia; as well as In Hot Water and Mornin'!!! on Compound Media, and terrestrial radio programs around the country. Kevin has been featured in several comedy festivals and competitions, including the annual March Comedy Madness standup competition at the legendary Carolines on Broadway, the Jersey City Comedy Festival, and as a Semi-Finalist in NY's Funniest standup competition in association with the New York Comedy Festival. In 2017, Kevin headlined Carolines on Broadway for the first time as part of their Breakout Artist Comedy Series. Kevin has performed alongside such acts as Tim Meadows, Gilbert Gottfried, TJ Miller and more. When not performing at the top comedy clubs, casinos, and colleges around the country, you can catch Kevin opening up regularly for Carlos Mencia on the road. Kevin is not making any of this up.