About the Show
Price: $20 general admission, $30-$35 reserved
When: Wednesday 7:30
Spotlight: Couples Therapy is your scheduled appointment to laugh about relationships and single strife. The show is a hilarious round-table discussion featuring comics and willing audience members, led by coupling failure Rahmein Mostafavi. You'll laugh your aching heart out about love, dating, sex, single-hood, and married life -- cuz what else CAN you do?!
Featuring: Tommy Taylor Jr. and Apple Brown Betty
About the Comics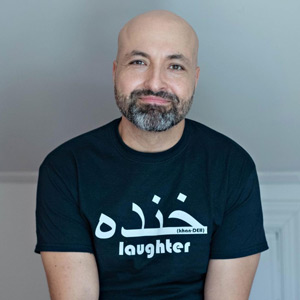 Rahmein Mostafavi (official website) charms crowds with comic timing and charisma developed during a decade of live performance. He entered the stand-up world after working as a longtime cast member of "Shear Madness," the acclaimed Kennedy Center improv/comedy whodunit. His natural joke writing ability, combined with his acting chops, have won him rave reviews in both the Washington area and around the country. He also produced events under the "Cool Cow Comedy" banner, bringing live comedy to venues in Maryland and Virginia.
Rahmein has been featured at the Laugh Your Asheville Off comedy festival, The Devil Cup, Red Clay, The Cleveland Comedy Festival, and the Cape May Comedy Festival. Rahmein has been seen on FOX, heard regularly on Sirius XM, was featured in "The Truth About Money" on PBS, and was honored to be a speaker at the world famous TEDx Talks.
Born in Iran, Rahmein moved to the United States with his family at a very young age. He currently resides in Northern Virginia. Rahmein won Comedy Kumite 4.2 (winter 2016) at the DC Improv, as well as two Kumite Tournaments of Champions (fall 2016 and summer 2021).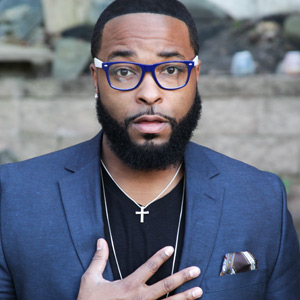 Tommy Taylor Jr. is a uniquely talented comedian with a diverse artistic repertoire. Along with being a cast member in HBO's "The Wire" for three seasons, Tommy recently reprised his role on the Emmy winning HBO series "VEEP" for his third season there as well. His original sketch comedy program "The Tommy Taylor Show" brings Tommy's brand of "GOOD. CLEAN. COMEDY." to television and the Internet. It has received millions of views online, been aired nationally, and won several local and national awards.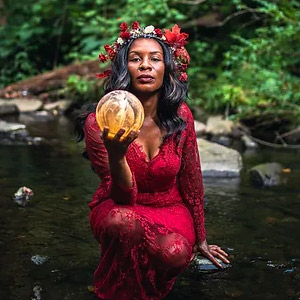 Apple Brown Betty connects to audiences with the familiarity of your favorite aunt. Hailing from Richmond VA, her polished, southern style allows her to tackle taboo topics in a way that is accessible to all. Selected as a Rising Star of Comedy by Bob Sumner, legendary producer of Def Comedy Jam, ABB is blazing a trail up across the country. An evening with her is guaranteed to leave you laughing, and feeling a bit better about the world we live in.