About the Show
Price: $18 - $22
When: Sunday 7:00
Spotlight: It's a battle of the best! Every few months, the Improv brings eight great DMV comics together for a one-night stand-up tournament. Each "match" has two comics doing five-minute sets, and the audience chooses one person to advance. At the end of the night, we have a champion. The winners represent the best that DMV comedy has to offer. For this special show, eight former champs return to the Improv to battle for the title of Grand Champion! The best of the best will be duking it out ... and no matter which comedian is victorious, the audience always wins.
Featuring: Dominic Rivera, Wendy Wroblewski, Jacques Kindle, Rahmein Mostafavi, Ross Benoit, Matt Brown, Cerrome Russell, Violet Gray
About the Comics
Dominic Rivera is a New Jersey born and D.C. based comedian. He's opened for Patton Oswalt, Andy Kindler and performed at the Kennedy Center's District of Comedy Festival. A father and Air Force Veteran, he's armed with broad shoulders and a healthy dose of sarcasm, which he uses to share life stories about mental health, family and how he interacts with the world around him.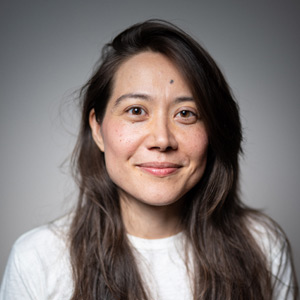 Wendy Wroblewski (official website) is a stand-up comedian and math tutor from Gaithersburg, Maryland. She performs comedy all over the Washington, DC area. She was a guest on the Cape Fear Comedy Festival, the Underground Comedy Festival, and the DC stop of the Betches of Comedy tour. You may have heard her voice as the live on-air host of the short-lived Comedy Central Radio Live on Sirius XM. She has opened for Adam Cayton-Holland, Gary Gulman, Ryan Hamilton, John Heffron, Brent Morin, Mike Recine, Chris Redd, Beth Stelling, Liza Treyger, and Bengt Washburn, and Mike E. Winfield.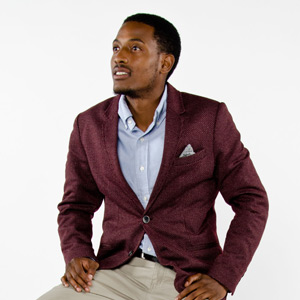 Jacques Kindle is a comedian based in Washington, DC. In January 2020 he won two editions of the DC Improv's "Comedy Kumite" stand-up tournament.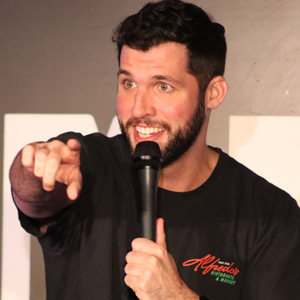 Ross Benoit is a Massachusetts native who moved to Northern Virginia at age 6. Eighteen years later, he started doing stand-up comedy. You can see him hosting shows and performing at venues all around the DMV.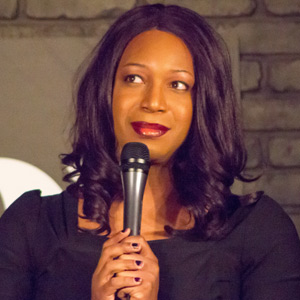 Violet Gray, Baltimore's very own Queen LARPtress, has been a mainstay on the Baltimore comedy scene for years. She has won the pearl Next Superstar Comedian contest and is proud to be North Baltimore's ONLY Dungeons & Dragons player.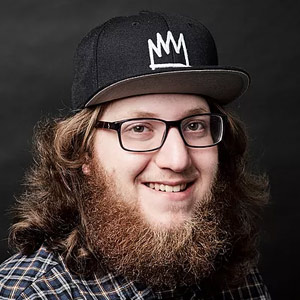 Matt Brown (official website) is a comedian from Baltimore who started his comedy career at 19. He is a regular at Magooby's Joke House and the Baltimore Comedy Factory. He has opened for comedians Tom Segura, Tony Woods, Tommy Johnagin, Michael Winslow and more.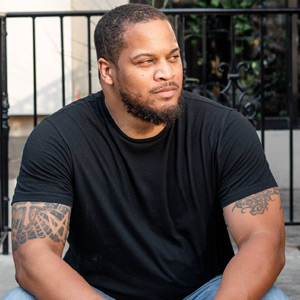 Cerrome Russell (official site), born and raised in Sumter County, Ga., started his comedy career 10 years ago while serving in the United States Marine Corps. He was first exposed to a broader audience as a cast member on the 2nd Season of BET's popular prank show Hell Date. He has traveled extensively, performing at college campuses and military installations worldwide, as well as opening for Hannibal Burress. Cerrome Russell's comedy comes in many varieties, including Off-Center, Truthful, and of course, Country. Follow him on Twitter at @CerromeRussell.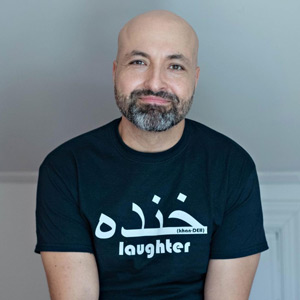 Rahmein Mostafavi (official website) charms crowds with comic timing and charisma developed during a decade of live performance. He addresses social and political topics with a combination of satirical and observational comedy, leaving audiences with a greater sense of purpose, sex appeal and the occasional leg cramp.
Rahmein entered the stand-up world after working as a longtime cast member of "Shear Madness," the acclaimed Kennedy Center improv/comedy whodunit. His natural joke writing ability, combined with his acting chops, have won him rave reviews in both the Washington area and around the country. He also produces events under the "Cool Cow Comedy" banner, bringing live comedy to venues in Maryland and Virginia.
Rahmein has shared the stage with some of the best comics in the nation, including Dave Attell, Jake Johannsen, Artie Lange, Bert Kreischer, Rich Vos, Jon Lovitz, Tim Meadows, Joe Matarese, Bob Marley, The Sklar Brothers, Jen Kirkman, Red Grant, Godfrey, Joe Torry, Kyle Kinane, Finesse Mitchell, and Maz Jobrani. He has been featured at the Laugh Your Asheville Off comedy festival, The Devil Cup, Red Clay, The Cleveland Comedy Festival, and the Cape May Comedy Festival. Rahmein has been seen on FOX, heard regularly on Sirius XM, was featured in "The Truth About Money" on PBS, and was honored to be a speaker at the world famous TEDx Talks.
Born in Iran, Rahmein moved to the United States with his family at a very young age. He currently resides in Northern Virginia.
Kumite History
Comedy Kumite was first organized by Chris White around 2005 at venues in D.C. and Northern Virginia. Eight comedians squared off in a bracketed tournament, with the audience deciding the winner of each match with their cheers. The DC Improv worked with Chris to revive the format in its lounge showroom in the summer of 2015, showcasing the next wave of DMV talent. Kumites have returned every few months since then, always selling out in the lounge and sometimes even filling up the club's main showroom. While the venue was closed in 2020 and early 2021, six editions of the tournament were featured in the club's virtual showroom. More than 30 kumite champions have been crowned.