About the Show
Price: Tables for 2, 3, 4 or 6. $18 per seat
When: Wednesday 7:30
Spotlight: Every few months, the Improv brings eight great DMV comics together for a one-night stand-up tournament. Each "match" has two comics doing five-minute sets, and the audience chooses one person to advance. At the end of the night, we have a champion ... and the audience ALWAYS wins.
Featuring: Rob Maher, Christine O'Dea, Simone, Sofia Javed, Eddie Morrison, Haywood Turnipseed, Kasha Patel, Christian Escoto
About the Comics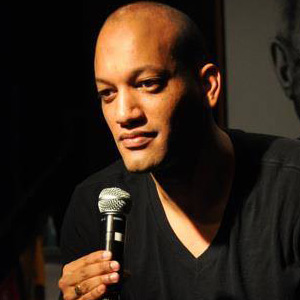 With his distinctive perspective on American life and politics combines with a laid-back, friendly delivery, Simone evokes an animated, clever, and funny act. His eye for the absurdities of cultural politics and his unique writing and performance style wows audiences. Audience members have called him "hilarious" and "hysterically funny", while bookers have labeled Simone "brilliant" and a "rising star".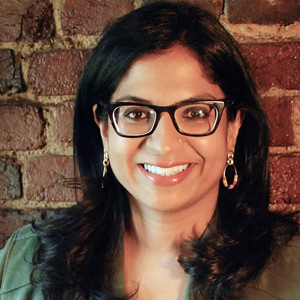 Sofia Javed honed her skills on unsuspecting co-workers and Metro riders for an undisclosed amount of time before hitting the stage as a comedian in 2018. She delivers tightly-worded, thought-provoking jokes around the DC-area and has also performed in Seattle, Chicago, Boston, and New York. Sofia's comedy is inspired by her life as a woman of color in America and her career as a cubicle bureaucrat.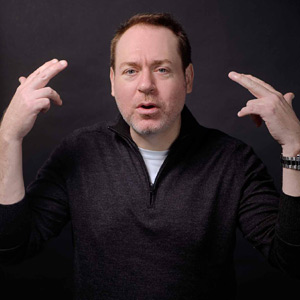 Rob Maher (official website) is a two-time finalist in Comedy Central's Laugh Riot competition, and in 2017 he was featured on Kevin Hart's "Hart of the City." He is a recurring guest on Baltimore's 98 Rock and one of Armed Forces Entertainment's featured comedians. He's had the great honor of performing shows for our troops in 17 countries, including Afghanistan, Kuwait, Italy, Turkey, Japan and South Korea. His Dry Bar Comedy Special, "You Can Make it Here…" just dropped, and under the banner of Die Laughing Productions he produces murder mystery comedy shows.
Eddie Morrison is a D.C. native who has performed standup comedy all over the metro area. His appearances include the DC Improv, State Theatre, and Magooby's Jokehouse, where he was named runner-up at the 2015 New Comedian of the Year Competition.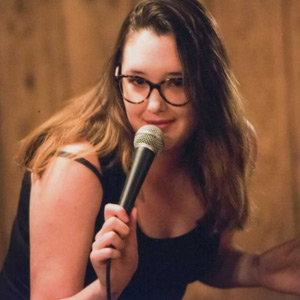 Christine O'Dea is a rising character in the DC comedy scene. Mixing an irreverent style with outlandish viewpoints, her comedy is an honest look into her life as a somewhat peculiar woman trying to traverse the obstacles of normal life. She is the co-host of the Quick Time Gals Podcast.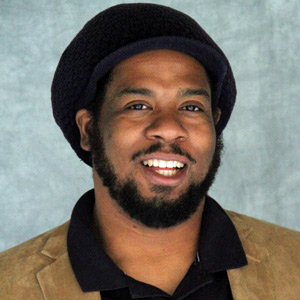 During the day Haywood Turnipseed Jr. (official website) is a Husband, a Dad, a Telephone Man, and a Jedi; at night he becomes a Stand-Up Comic, and occasionally a Sith Lord. Haywood likes both Michael Jackson's & Prince's Music; Hip-Hop; The Pittsburgh Steelers Football Team; Mambo Sauce on chicken wings; and Laughing. Originally from the Holy Land of Indiana, Haywood graduated from high school in Moon Township, Pa., attended two semesters at Waynesburg College, then enlisted in the US Air Force.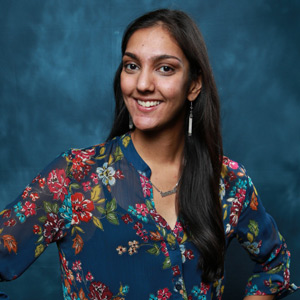 Kasha Patel (official website) was listed on Thrillist magazine's "Best Undiscovered Comedians in the US," where she was called a unicorn for her uniqueness. She has a witty sense of humor that couples life as an Indian-American and her love for science. She produces science-themed comedy shows through her company DC Science Comedy. She gave a TEDx talk called "Sneaking Science into Stand-Up" where she shares a series of surprising revelations pulled from her analysis of more than 500 of her stand-up jokes. She has been featured in The Washington Post, BBC World News, Travel Channel, The Science Channel, The Weather Channel, and hosted a mini series on NASA TV. Follow her on Twitter @KashaPatel.
Born and raised in Washington, D.C., Christian Escoto began performing comedy after his high school graduation. Since then, he regularly performs around the DC area and the Baltimore region. Using his quick wit and stage persona, Christian entertains the audience with jokes and stories about growing up in DC area as a Filipino-American. He has performed multiple times at the DC Improv, the Howard Theater and has opened for the national touring improv troupe the Groundlings.
Kumite History
Comedy Kumite was first organized by Chris White around 2005 at venues in D.C. and Northern Virginia. Eight comedians squared off in a bracketed tournament, with the audience deciding the winner of each match with their cheers. The DC Improv worked with Chris to revive the format in its lounge showroom in the summer of 2015, showcasing the next wave of DMV talent. Kumites have returned every few months since then, always selling out in the lounge and sometimes even filling up the club's main showroom. While the venue was closed in 2020 and early 2021, six editions of the tournament were featured in the club's virtual showroom. More than 30 kumite champions have been crowned.