About the Show
Price: $17 - $20
When: Friday 8 and 10, Saturday 7:30 and 9:45, Sunday 7:30
Spotlight: Some of the best stand-ups from the local comedy scene (and maybe a few out-of-towners) are coming to our lounge -- the perfect showroom for you to get up-close with the stars of tomorrow. This is a showcase, with several comedians performing for a total of around 90 minutes.
Featuring: Anthony Oakes, Denise Taylor, Naomi Karavani, Eddie Bryant, Danish Maqbool
About the Comics
Hailing from North Carolina, Anthony D. Oakes is a District of Columbia resident who is taking the comedy scene by storm. A natural comedian, featured in Washington Blade, Anthony has hit the ground running. His clean, yet edgy, Southern, intellectual, witty humor will have you reeling with laughter.
Denise Taylor knew she wanted to be a comedian ever since her fourth grade teacher called her a "ringleader" for distracting the class with jokes. At 26, Denise's sharp material and commanding stage presence has led her to open for several national touring headliners, including Judah Friedlander, Chris Gethard, Kamau Bell, Moshe Kasher, and many more. Denise is currently a contributor for The Onion. She also appears frequently on two of DC's most popular comedy shows: Fale University and The Time Machine Roast. Follow her on Twitter at @denidenitaytay.
Naomi Karavani (official website) is a comedian and currently an on-camera correspondent and writer for the weekly comedy news show "Redacted Tonight" in Washington, D.C. She featured in a number of comedy festivals such as the Women in Comedy, Cape Fear Comedy Fest, the Underground Comedy Fest, the 202 Comedy Festival, What a Joke Fest, Laugh Your Asheville Off, Rogue Island Comedy Festival, Limestone, and the District of Comedy Festival. Before joining the Redacted team she worked as a high school history teacher in Brooklyn, New York for over five years.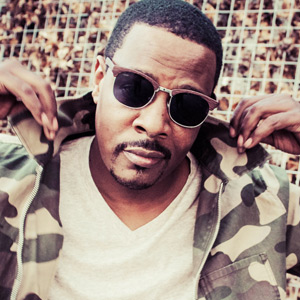 Eddie Bryant is a comedian, writer, actor and producer known for his perfect sense of timing and delivery. He has appeared on "Martin Lawrence Presents 1st Amendment Stand Up" (STARZ Network), "One Mic Stand with Kevin Hart" ( BET Network) and "Laff Mobb's We Got Next" (Aspire Network).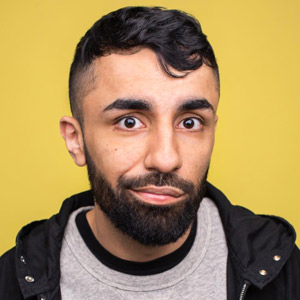 Danish Maqbool is an American standup comedian and actor from New Jersey. Before he started standup in 2013, he would travel the country and play video games professionally and went on to become a producer/on-air talent for Major League Gaming. In 2013, he made the transition from gaming to comedy so that he can disappoint his parents even more. Danish is most notably known for his role on RAMY (Hulu) Season 2. He has headlined over 80 colleges and has featured for national headliners such as Ramy Youssef, Mo Amer and Akaash Singh.