About the Show
Price: $20
When: Friday 8 and 10, Saturday 7:30 and 9:45
Spotlight: Some of the best stand-ups from the local comedy scene (and maybe a few out-of-towners) are coming to our lounge -- the perfect showroom for you to get up-close with the stars of tomorrow. This is a showcase, with several comedians performing for a total of around 90 minutes.
Featuring: Christian Escoto, Rob Maher, Christine O'Dea, Ty Davis, Kasaun Wilson
About the Comics
Born and raised in Washington, D.C., Christian Escoto began performing comedy after his high school graduation. Since then, he regularly performs around the DC area and the Baltimore region. Using his quick wit and stage persona, Christian entertains the audience with jokes and stories about growing up in DC area as a Filipino-American. He has performed multiple times at the DC Improv, the Howard Theater and has opened for the national touring improv troupe the Groundlings.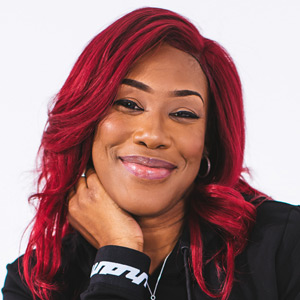 Ty Davis is based in Baltimore. Originally born in Ft. Bragg, North Carolina, she traveled often and had to adapt and make friends quickly. Her bubbly personality made her the perfect social butterfly that enjoyed making people laugh and smile. In 2001, after her mother retired, they moved to Baltimore where she started her comedic career in 2014. She has worked with some of the industry's top comedians at The Arena Players, one of the oldest historically African-American community theaters. She is the host of The Morning After Show on DTLR Radio Monday through Friday, and you can also see her bringing the funny on season three of "Hart of the City" on Comedy Central.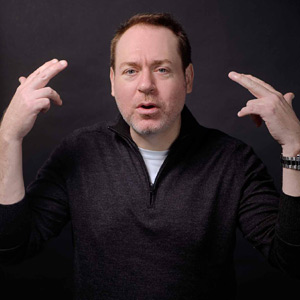 Rob Maher (official website) is a two-time finalist in Comedy Central's Laugh Riot competition, and in 2017 he was featured on Kevin Hart's "Hart of the City." He is a recurring guest on Baltimore's 98 Rock and one of Armed Forces Entertainment's featured comedians. He's had the great honor of performing shows for our troops in 17 countries, including Afghanistan, Kuwait, Italy, Turkey, Japan and South Korea. His Dry Bar Comedy Special, "You Can Make it Here…" just dropped, and under the banner of Die Laughing Productions he produces murder mystery comedy shows.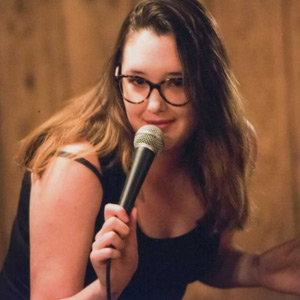 Christine O'Dea is a rising character in the DC comedy scene. Mixing an irreverent style with outlandish viewpoints, her comedy is an honest look into her life as a somewhat peculiar woman trying to traverse the obstacles of normal life. She is the co-host of the Quick Time Gals Podcast.
Kasaun Wilson (@TheLifeofKay) is quickly becoming a household name from his appearances on NBC's Last Comic Standing, TVOne, BET, ABC, Off Broadway production of Keenan Scott's "Thoughts of a Colored Man" chereographed by Jenny Parsinen and Taye Diggs, and most recently on TRUTV's Laff Tracks. At the end of the day, he's just an Howard University artist and the same kid from Jersey City, NJ.