About the Show
Price: $20 Friday and Saturday, $17 Sunday
When: Friday 8 and 10, Saturday 7:30 and 9:45, Sunday 6:30
Spotlight: Moses is picking up steam. He's a favorite of Conan O'Brien, appearing on that late great talk show twice and performing on Team Coco events around the country. You can also catch him on the small screen, acting in "Arrested Development," "This Is Us" and more. He's got a unique comedic perspective: He spent the first half of his life traveling in a bus with his family of missionaries. And now he's traveling to DC to headline our club for the first time.
Featuring: Lafayette Wright and Josie Marcellino
About the Comics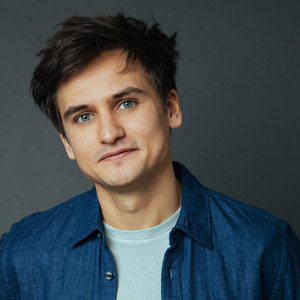 Moses Storm (official website) is a talented comedian and actor who can be seen on the NBC comedy "Sunnyside," from Mike Schur and Kal Penn. On television, you may have seen him in "I'm Dying Up Here" on Showtime, "Arrested Development" for Netflix and "This Is Us" on NBC. Film credits include the 2015 high-concept Universal horror film "Unfriended" and the Adam Sandler Netflix film "Father of the Year." In late night, he appeared twice as a performer on "Conan," including one visit where he was both the performer and only guest for the evening. He hosted Conan O'Brien's live variety show "Team Coco's Up & Up" at the Dynasty Typewriter Theater in LA and joined Conan for his first multi city live tour in 8 years in late 2018 titled the "Team Coco Presents Conan & Friends: An Evening of Stand-Up and Investment Tips." In 2015, he had the prestigious honor of being chosen as a "New Face" at the Just for Laughs comedy festival in Montreal.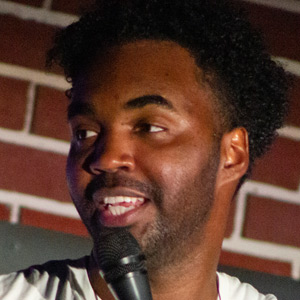 Lafayette Wright's obsessions with art and expression fuel who he is both onstage and off. He has spent close to a decade honing his skills on the DC comedy scene, and he now has a razor sharp act and undeniable onstage likability. He was featured in an episode of "Hart of the City" on Comedy Central.
Comedian, cosplayer, and Nickelback fan, Josie Marcellino is a whirlwind, giving audiences an all too-honest look into her life; involving drugs, incels, and disappointing her parents. A regular at Magooby's Joke House, she's shared the stage with nationally recognized names such as Jim Norton and Shane Gillis. Josie has performed in clubs, theaters,, and bars across the country, and has sat down for numerous podcasts, including Baltimore's Laughfinder and Paco's Got Balls. If she looks familiar, you've probably seen her face on a crude meme.