DC Improv Event Planning: Improv Teambuilding Workshops
Give your organization a new set of tools for communicating and problem-solving -- and have a great time in the process.
Workshops can be conducted in-person or online.
What is an improv team building workshop?
Great first question, right?
Over the course of two hours, our expert instructors will teach your group basic improv comedy skills and team building techniques. (If you're totally out of the loop, improv comedy is what you see on "Whose Line Is It Anyway?") It's a lot of fun -- and it also helps the group figure out new ways to communicate and work together collaboratively. The principles of improv can be applied to a number of everyday business and organizational challenges. Learning them can foster creativity, leadership, teamwork and respect. Improv can ...
demonstrate the power of teamwork and collaboration
promote trust among colleagues
improve communication and presentation skills
teach "in-the-moment" thinking and build creative muscles
We have multiple teachers available to work with groups of all sizes. Workshops can be held at The DC Improv, or the teachers can come to you. This is the kind of event that will have the office talking for weeks.
Meet Our Instructor: Liz Demery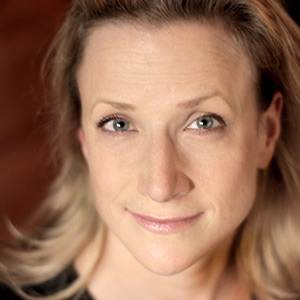 Liz Demery has been performing improv professionally since 1993, with her training focusing on theater, physical comedy, sketch and theatrical production. She operated the DC chapter of ComedySportz for 20 years, and since 2015 she has coordinated corporate improv workshops for the DC Improv. She also performs every fall at the Maryland Renaissance Festival with Shakespeare's Skum and the O'Danny Girls. She has performed locally with such troupes as WiT's Caveat, iMusical and FIST, and with Keegan Theater, American Century Theater, Imagination Stage, and other local productions. She is a member of SAG/AFTRA. Liz specializes in classes and workshops teaching advanced short form improv skills for better social and corporate communication skills.
Meet Our Instructors: The DC Improv All-Stars
Liz works in tandem with a troupe of expert improvisers who have years of experience performing for both general audiences and corporate functions.
Her instructors will help your team think quickly, react positively, create innovatively and work together cohesively. Basic improv skills translate directly to the business world, and we offer on-your-feet training through laughter -- experiential learning at its best. We teach these skills in our workshops and help participants apply them to their workplace in a way that is fresh, playful and fun. No lectures!
Improvisors work without a script. They succeed by taking risks, thinking fast, saying yes, being spontaneous and working as a team. Your team can do that and we can show them how. The stresses and inhibitions your employees face when dealing with customers, making presentations and collaborating with co-workers are no different than the fears that performers conquer by using improv skills. Whether it's creative thinking, public speaking, fostering group dynamics, acceptance of new ideas, or just learning to communicate more effectively -- we can help!
Let us help you to create the team environment you want to work in, by playing improv games while learning the crucial skills of communication, acceptance and teamwork. Start thinking outside the cubicle!