Online Shows and Teambuilding Events
In 2020 we started offering online comedy and teambuilding experiences via videoconferencing.
Online Comedy Shows
Live comedy is a great way to spice up an online happy hour, close out a long meeting or reward a spread-out workforce.
The DC Improv can set you up with a private online comedy show for your team, using the Zoom videoconferencing service. And you have options! We can arrange a stand-up showcase with a variety of comedians. We can find a "crowd work" comedian to have fun riffing with your team. We can set up an interactive improv performance, where your suggestions shape the comedy scenes and people from your group might even be part of show.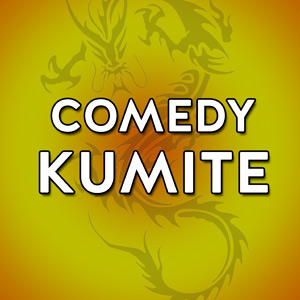 One of our most popular online show options is the Comedy Kumite tournament. We get four stand-up comics and have them compete head-to-head, with your group voting on the winners. Volunteers from your group also get to appear as the on-screen audience, adding to the interactivity. It's a great way to sample a variety of comedy styles, and it usually clocks in at 40 to 50 minutes -- a great length for videoconferencing.
From Kaon Interactive, December 2020: "Everyone really enjoyed the show and appreciated the chance to take some time to relax, laugh, and have fun. ... I received many comments after the show on how much people enjoyed it and how funny the comedians were. Both my boss and our CEO were impressed and thought the experience was great. Pease convey our deepest appreciation and laughs to the comedians. I know it must be so difficult to perform comedy without a live audience, and they were all incredible."
From the U.S. Chamber of Commerce, December 2020: "We had a great time! We received tons of positive feedback. They really enjoyed the show and said that it was nice to have some comic relief during this busy time and also enjoyed the flow of the show. They also liked how each comedian had a different style.
Online Teambuilding Workshops
Book a virtual 60- or 90-minute improv teambuilding session for your company (or your group of friends) with instructors Liz Demery and Chris Ulrich as the lead facilitators. Everyone needs a laugh during this time and improv is a great way to learn how to create a shared experience even when we are far apart. Through improv warmups plus verbal and physical games learn how to be in the moment, gain a new set of tools for communicating and problem-solving -- and have a great time in the process. Contact This email address is being protected from spambots. You need JavaScript enabled to view it. to discuss scheduling and pricing.
From Actualize Consulting, July 2020: "Our team is doing weekly Zoom activities. One of my favorites was when we hired the DC Improv to conduct team building sessions with each of our practice groups. We plan to have them back! We also host our own improv Zoom calls with themes. The best one was two truths and one lie. Everyone participated and even shared pictures." — Kerry Wekelo, COO
Our Teambuilding Instructors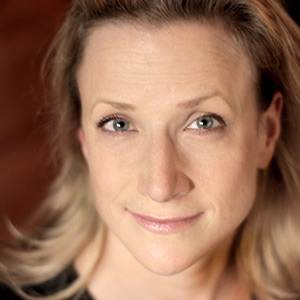 Liz Demery has been performing improv professionally since 1993, with her training focusing on theater, physical comedy, sketch and theatrical production. She operated the DC chapter of ComedySportz for 20 years, and since 2015 she has coordinated corporate improv workshops for the DC Improv. She also performs every fall at the Maryland Renaissance Festival with Shakespeare's Skum and the O'Danny Girls. She has performed locally with such troupes as WiT's Caveat, iMusical and FIST, and with Keegan Theater, American Century Theater, Imagination Stage, and other local productions. She is a member of SAG/AFTRA. Liz specializes in classes and workshops teaching advanced short form improv skills for better social and corporate communication skills.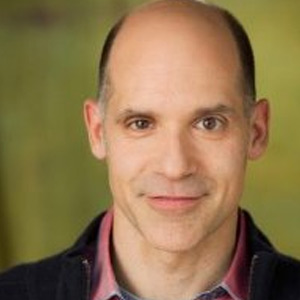 Chris Ulrich (official website) teaches classes in beginning improv, advanced short-form improv and long-form improv. He has been performing since 2003. Currently, Chris performs regularly in a number of Improv troupes including Jive Turkey, Nox, and And Scene! He has studied improvisational comedy at the Uprights Citizens Brigade and The Magnet Theater in New York, Improv Olympic and Annoyance Theater in Chicago and Los Angeles, and at the Washington Improv Theater and DC Improv in Washington. Also, he has coached and led workshops for improv troupes in the DC area.
Chris was a cast member in the DC based comedy pilot "Capital Gym," which was entered in the 2009 NexTV Pilot Competition. He appeared on Food Network's "Dinner Impossible" with Chef Robert Irvine. He also served as a consultant to Edelman Public Relations as part of its creative content team, leading creative strategy sessions to encourage new ways of thinking for Edelman client accounts.
In addition to improv training, Chris is the founder of CU in the Moment LLC, a company with a multi-disciplined approach to educating clients about body language, personal confidence, and presentation skills. Bringing a unique blend of training and collaborative experience to his clients, Chris guides and hones clients' ability to push past their personal edge to discover greater connection and confidence in their authentic voice and message be it for speeches, presentations, sales meetings, or specialty projects. He is a media consultant who can frequently be seen on GMA, CNN, MSNBC, Fox Business, Headline News, and Washington's USA Channel 9, where he educates viewers about non-verbal communication issues. Along with his work at CU in the Moment, Ulrich is a senior instructor at the Body Language Institute. He trains executives, salespeople, government staffers, lobbyists, and small business entrepreneurs to use new body language to transform their executive presence.