About the Class
Price: $250
When: Mondays, January 3 - February 7, 7 p.m. - 8:30 p.m.
Graduation Show: None
Prerequisite: Intro to Sketch Comedy or permission of instructors / principal. Participants also must fully vaccinated against COVID-19.
Please Note: All classes are 18 and over. Once payment is made, there are no refunds, exchanges or cancellations.
Spotlight: A Level 2 Sketch Comedy Writing course that will help you create a portfolio of sketches. This course uses the skills learned in Introduction to Sketch Comedy to walk you through the elements of a sketch and how to write good sketches; it also features workshop sessions where you'll do read-throughs and get feedback on the writing assignments. Sketch formats covered include: Game Show, Commercial Parody, Town Hall, Talk Show, and more. Students will be asked to write sketches every other week. Your instructors for the course come from Bad Medicine, DC's premier sketch comedy troupe.  
About the Instructor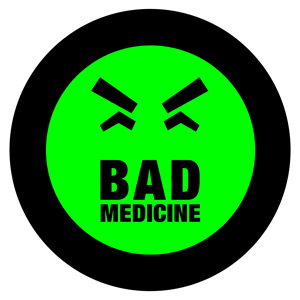 Inspired by Saturday Night Live, Bad Medicine (official website) is DC's premier sketch comedy troupe. Trained by the Upright Citizens Brigade and Second City, their comedy focuses on the absurdity of life. For more than half a decade, Bad Medicine has performed at North American festivals like Montreal Sketchfest, NYC Sketchfest, Chicago Sketchfest, and Sketchfest Seattle. They also produce award-winning short comedy films, and a podcast about the craft of sketch comedy called Sketch Nerds.